In the last two decades, I have frequently visited several National Parks and Wildlife sanctuaries in India with people connected closely with Nature, Wildlife and Conservation. Passionate and knowledgeable naturalist guides have ensured that I have fallen in love with the jungles again and again, by decoding the forests and talking to me about animal behaviour and conservation challenges. From termite mounds to pug marks of the wild cats, from grasses to unique species of trees and the forest dwelling tribes, everything in the jungle is connected, a fact that naturalists could highlight in a special way.
This helped me understand and appreciate what one can see in these beautiful forests rather than getting lost in search of the elusive. I began to understand the importance of every element of the forest that played a crucial role in preserving and sustaining this eco-system. This continued passage through the forests and love for nature and wildlife led me to launch WATCH – an acronym for Wildlife, Adventure, Tribes, Conservation & Habitat. 
While Tigers reign supreme in the Indian forests and brochures to travellers and photographers around the world star the striped Cat on the cover page, India's natural history occupies a larger canvas.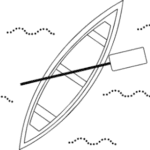 If you wish to see the wild and be among the wild, you would need to often veer away from the urban, rural and move beyond comfortable flights and drives. To see spectacular landscapes, seascapes, mangroves and forests inhabited by the wild and free, one needs to indulge in some adventure – trek that hill, cruise down the river, drive through forests, canoe, ride an elephant, walk or cycle into the wilderness.
Some of our more adventure ridden wild experiences are going deep into the hills to camp close to lesser-known wildlife parks, trek a few days to see species like the red Panda, trek in sub-zero conditions to see the elusive snow leopard, walks and hikes in the Himalayan foothills for birding, cruise through the mangroves of Sundarbans to see rare wildlife in the world's largest delta like the saltwater crocodile, fishing cats etc.
Every adventure included in W.A.T.C.H will be to bring you into viewing proximity of Indian wildlife, birds, forests, and pristine landscapes.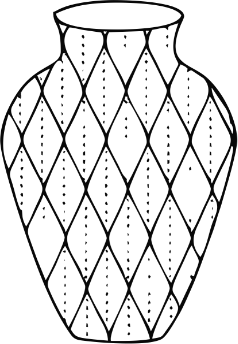 The origins and existence of the ethnic tribal groups of India can be traced back far beyond the Indus valley civilisation which flourished 3000 years BC in the North and North-Western parts of India. The rock paintings of Bhimbhetka, near the city of Bhopal, are testimony to this fact that tribal people existed across Central and other parts of India, almost 30000 years ago.
Today, the population of these ethnic groups and communities spread across India, exceeds a 100 million people. They are also listed as a specific group of people in our constitution as "Scheduled Tribes".
Another term that is used to refer to tribes is "Adivasis" and rightly so because of it's analogy which means "original inhabitants". They have continued to inhabit some of the most remote lands and in some of the most hostile conditions. They have not just lived in these conditions but have co-existed with nature and wildlife and protected the biodiversity of our forested regions, for thousands of years, as part of their cultural and ritualistic life.
The forested valleys of Orissa in South Eastern part of India, have the largest concentration of the tribal communities some of which include the Saora, Bonda and Desia and Kutia Kondh tribes, with near zero literacy and high independence on nature for a living. Visiting a tribal market is one of the best ways to meet and intract with the people of these communities.
Some of the largest tribes such as Bhils, Gonds and Santhals are spread across the dense forests of Central India.
These tribes are known for their costumes, weekly haats, festivals where the use of Mahua a local brew, made with flowers of a tree with the same name, indigenous to these forests, brings out some of the best foot tapping performances of tribal dances during their celebrations.
The remote valleys and hills of the North Eastern part of India, have been home to several ethnic groups. To name a few the Apatanis of Arunchal, the Angamis of Nagaland, Boros and Mishmis of Assam, famous for their graceful dances, their lovely bamboo handicraft and their handwoven textiles. Modernisation may have brought some of these tribes closer to mainstream society, yet, majority of them have retained their original customs and rituals and way of life.
In a world where the rules of living are framed and governed by the growing needs of mankind, W.A.T.C.H. endeavours to connect with these indigenous communities of people to learn the simple yet intriguing ways of life that has enabled them to remain close to nature and wild, yet sustain them.
24% of the landmass of the Indian subcontinent is under forest cover and continues to be under severe stress due to deforestation, mining, development etc. India's forest laws are a complex tangle of rules and regulations, each aimed towards seemingly divergent goals. In less than a century we have lost over 40% of our forests, not long-ago India's forests were continuous and connected thriving habitats linked by corridors, many now are severely affected by roads and railways, and unmitigated expansion of cities.
It is also a fact that a large section of our tribal and rural population is forest dependent for their livelihood. India's conservation history covers diverse issues related to forests like poaching, habitat loss, human-wildlife conflict, endangered species, species richness etc. Some of them are addressed by government organisations, international organisations, not-for-profit organisations, institutions, community initiatives and private initiatives.
In the context of the current wildlife scenario, explorations into forests cannot be complete without understanding the challenges that are faced by the forests and their wild denizens. This could be due to bad governance of the forests, disturbances due to developmental projects, pressure on the wildlife due to habitat loss and above all threat to species through poaching due to their perceived value or perceived threat due to their encroaching into human habitation.
Either way, looking at these problems and their possible solutions help in understanding Indian forests and make for some interesting conservation study, a must for every wildlife and nature lover.
Conservation efforts in Kanha that brought back the numbers of the hard ground Barasingha, return of numbers of the one horned rhino and the continuous work towards upholding a health population in Kazhiranga and Dudhwa are heartening stories.The ongoing story of the slow but steady progress in the numbers of the Royal Bengal tigers is another interesting story, though the euphoria is frequently marred by poaching incidences that still persist, territorial fights a direct result of habitat loss or death by poisoning by irate villages protecting their livestock. Citizen initiatives which have used art to create awareness for the plight of the tiger as well mobilising local communities to protect what is their national heritage finds a stellar example in the Ranthambhore school of art. This unique initiative not only created awareness but managed to create an art form typical to the area and establishing a great livelihood for the local people.
Exemplary work is done by organisations like WPSI in Kanha and Sundarbans, Chinmay Mcmassey rescuing animals in the Sariska forests, WWF working for mobilizing teams and funds for improving numbers of threatened species like the Nilgiri Thar, the tiger and lion relocation projects, work done by the snow leopard conservancy, tree plantation initiatives to reinstate habitats, the story of the Amur Falcon and its protection are some inspiring stories to follow. Corbett foundation's work to reduce the pressure on the terai forests and create awareness projects to be supported. The more serious lodges that work on initiatives to collectively work on issues faced by the forests have projects that work on wildlife rescue, protection and community engagement. Jim's Jungle Retreats Mahavan project involves the van-gujjar community to keep these traditional forest dwellers connected with the forests by providing employment to them as naturalists and park guides.  Projects that have rehabilitated poachers by training them to alternate livelihoods like guiding in the national parks are excellent initiatives that pull in travellers who can, through using their services, help in the success of these projects. One can only be awed by the traditional insights of the Bhisnoi community for whom conservation and protection of trees and animals is a part of their religious texts.
Wildlife SOS and its amazing work to rescue the sloth bears and completely abolish the practise of 'dancing bears' is a work to be seen and applauded. This is closely followed by rehabilitation efforts not only for the bears which cannot be taken back into the wild, but also for the 'kalandars' the dance masters who have to be given alternate means of livelihood to completely abandon this practise.
WATCH aims to weave into your wildlife programs exceptional conservation initiatives, which are eye openers and also avenues for travellers to Indian forests to involve themselves by volunteering or by active participation.